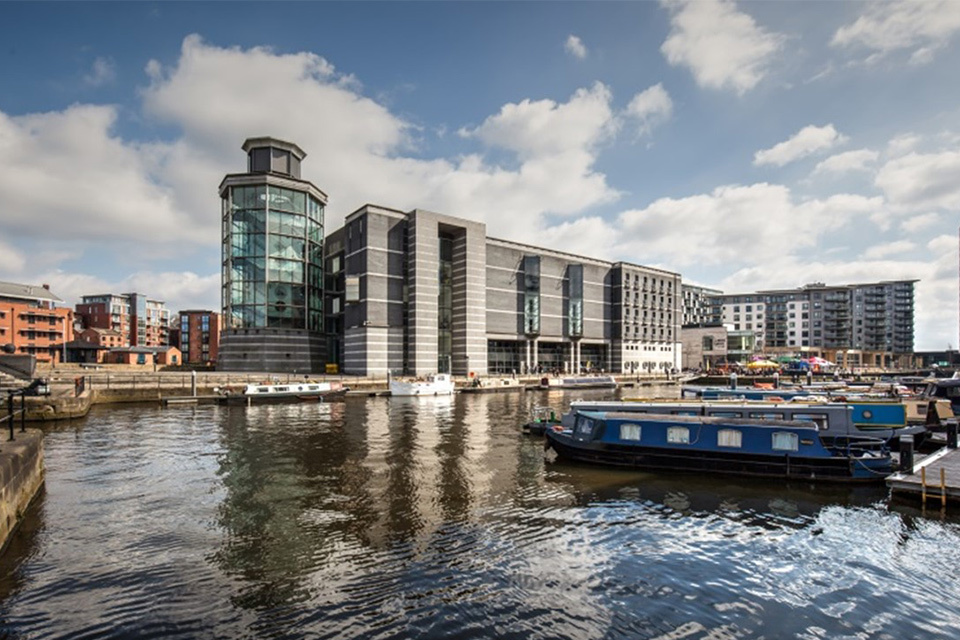 £ 60million to protect our national heritage
From ancient artefacts to palaces, observatories and accessible toilets, projects are underway to maintain our historic national institutions and increase accessibility
Funding will support projects to welcome visitors again this summer
Museums, galleries and heritage organizations have received £ 60million to ensure the protection of museum collections and heritage assets of national significance for future generations.
The funding, which has been awarded to organizations such as the V&A, the Natural History Museum and the British Library, has supported 100 critical maintenance projects delayed by the pandemic. It will help projects blocked due to the Covid-19 pandemic to come to an end to allow establishments to welcome visitors again this summer.
It will increase accessibility to national tourist attractions, including the Royal Armories in Leeds and the National Science and Media Museum in Bradford. The funding will also help organizations achieve net zero goals by supporting energy efficiency projects at the Royal Armories, providing grants for electric boilers at the Imperial War Museum Duxford in Cambridgeshire and improving insulation at the Tate Liverpool.
This £ 60million investment in some of the country's beloved institutions builds on the nearly £ 2 billion invested in the arts, heritage and culture sectors through the Culture Recovery Fund, which supported more than 5,000 organizations during the pandemic.
Culture Secretary Oliver Dowden said:
We have given £ 60million to safeguard the invaluable collections and heritage of many of our beloved cultural institutions so that they can be enjoyed by future generations. This builds on our £ 2bn Culture Stimulus Fund, ensuring that we continue to protect our heritage and culture throughout this pandemic and are able to open up our historic institutions for all. world can enjoy it this summer.
A grant of £ 9.8million has been made to the famous British Museum for essential maintenance work that will ensure the preservation of the museum's invaluable collections for future generations. £ 2.7 million will be used to maintain the fabric and roofs of the galleries.
The Natural History Museum in London will receive £ 4.6million to restore the original Waterhouse Wing, which houses the Human Biology Galleries that trace the origins and evolution of humanity. Over £ 1million will help the V&A in London preserve the unique terracotta facade of the Grade I listed garden courtyard building and £ 800,000 will help the Walker Art Gallery, part of the National Museums of Liverpool, to preserve the ornate sandstone cornice which adorns the entrance to the gallery.
In addition to galleries and museums, the funding also helps organizations such as The Royal Parks whose green spaces were loved by Londoners during the pandemic. £ 2.2million will help maintain trails, create natural habitats, protect parks and landscapes, and repair perimeter walls and bridges. It will help parks like Richmond, Bushy, Greenwich, St James's, Brompton Cemetery and Hyde Park welcome visitors for years to come.
Funding has also been provided to government agencies to assist them in their efforts to achieve the net zero goals. Decarbonization projects have been funded at the sites of the Imperial War Museum in Duxford, the National Gallery, the Natural History Museum and the Science Museum Group in Manchester and York. From improving lighting to LED systems that will reduce consumption by up to 70%, including roof insulation and improved glazing, work is underway in our national institutions to rebuild more ecologically.
The recipients include the Royal Armories of Leeds whose grant of £ 1.1million is being used to build a locker room toilet which will open up facilities at the museum for people with complex needs. The new facilities will include generous space for wheelchair users and allow users to be accompanied by caregivers and height-adjustable sinks and changing tables. More than £ 350,000 will go to the National Science and Media Museum and the Museum of the Home to reconfigure entrances and modernize elevators to make both sites more accessible.
The Horniman Museum and Gardens will receive £ 510,000 to fund essential building improvements, as well as a significant investment in infrastructure.
Hartwig Fischer, director of the British Museum said:
Over the next few years, significant investments in the BM domain will be needed to maintain appropriate conditions for collection, improve public access and ensure long-term sustainability. We are very grateful for the additional support we have received from the government. It allows us, in a difficult period, to advance essential work on our built fabric and our infrastructures, to ensure the safety of the Museum and to allow us to welcome visitors again.
Jonathan Newby, Acting Director and CEO of the Science Museum Group, said:
This government funding is essential to our work to reduce our carbon footprint and ensure that our museums are accessible and welcoming to all who visit them. Investing in our infrastructure underpins the inspiring experiences we offer in our museums; The aerial platforms replaced at the National Science and Media Museum were part of an award-winning approach to accessibility when installed two decades ago, but are not suitable for some modern wheelchairs.
Tristram Hunt, Director of V&A said:
The Infrastructure Fund provided essential support to the V&A, allowing us to repair some of the most vulnerable parts of our Grade 1 listed building. Not all of these projects are glamorous, but they are essential and the funding we have received us. allows continuing to provide public access to some of the most beautiful and beloved parts of our estate, including the terracotta garden facade.
Diane Lees, General Manager of Imperial War Museums said:
This welcome support from the government will help IWM pursue its goal of achieving zero net greenhouse gas emissions by 2050, in line with the UK government's decarbonization schedule. The funds will allow us to invest in phasing out fossil fuel heating in our areas for decarbonization infrastructure, such as electric boilers fully powered by UK zero carbon green renewable energy, and work towards become an environmentally friendly organization. These important changes may not be visible to our visitors, but they are essential for us to be able to care for our sites and collections in a sustainable manner.
Doug Gurr, Director of the Natural History Museum said:
We are very grateful for this support which will be essential to perpetuate our domain and our collections for future generations and to support our desire to become net zero. In particular, this will allow us to further reveal and celebrate our architectural heritage by renewing the roofs of the Western Waterhouse Galleries which cover the galleries of the oldest part of our world famous, Grade 1 listed Waterhouse building, as well as rendering our more energy efficient building. and reduce our impact on the environment.
Dr Edward Impey, Managing Director and Master of Armories said:
We are delighted to be able to invest a substantial amount in the infrastructure of the Royal Armories Museum in Leeds. One of the improvements this makes possible is the installation of a "Change Places" toilet, a benchmark facility for the use of people with severe disabilities, including those with profound and multiple learning difficulties. This will not only be useful to visitors and provide a public service during opening hours, but will encourage more people to visit the museum and explore Leeds Dock and the South Shore area of ​​Leeds city center.
Tom Jarvis, Director of Parks at Royal Parks, said:
We are very grateful to receive this government funding which will help us protect and enhance the landscapes of the parks, especially where they have been eroded so much in the past year. A portion of the funding will also go to increasing the biodiversity of the parks through the creation of new natural and wildlife habitats, and a significant amount will go to the repair and maintenance of historic perimeter walls, bridges and tanks. Parks have been a lifeline for many people during the pandemic, and this funding will help ensure that their natural and historic landscapes continue to be safely enjoyed by visitors today and into the future.
Paddy Rodgers, Director of the Royal Museums of Greenwich said:
This additional government funding will help the Royal Museums of Greenwich provide vital services in our vast and varied domain – including the National Maritime Museum, the Royal Observatory, Queen's House and Cutty Sark – and support the critical infrastructure that will underpin our plans to rebuild our audience as we come out of the pandemic.
Kirsten Walker, Director, Collections Care and Estates at the Horniman Museum and Gardens says:
We are truly grateful to DCMS for this funding, which supports much-needed infrastructure upgrades that would be difficult to fund from other sources.
The £ 60million Infrastructure Fund for Public Bodies aims to improve public access to national heritage and collections, and to maintain historic buildings highly regarded across the country.
The additional funding builds on an unprecedented package of support to public bodies during the pandemic. National museums, galleries and heritage organizations have received around £ 100million in additional grants from DCMS to offset the financial impact of the pandemic. An additional £ 90million has been announced by the Chancellor in the budget for continued support to national museums and government sponsored cultural organizations in England.
ENDS
Notes to Editors:
Funding was awarded through a competitive process and recognizes the impact of the pandemic on commercial revenue streams and cyclical planned maintenance.
Complete list of recipients:
The British Museum – £ 9,800,000
Natural History Museum – £ 7,605,000
Science Museum Group – £ 6,171,000
V&A – £ 5,788,000
TATE – £ 5,042,000
Imperial War Museums – £ 3,850,000
National Museums of Liverpool – £ 3,800,000
Historic Royal Palaces – £ 3,560,000
National Portrait Gallery – £ 2,968,810
The Royal Parks – £ 2,255,000
Royal Museums of Greenwich – £ 1,775,000
British Library – £ 1,301,249
Royal Armories – £ 1,138,000
British Film Institute – £ 1,075,000
National Coal Mining Museum – £ 1,000,000
Wallace Collection – £ 575,000
Horniman Museum and Gardens – £ 510,000
National Gallery – £ 437,000
Sir John Soane Museum – £ 242,000
House Museum – £ 175,000