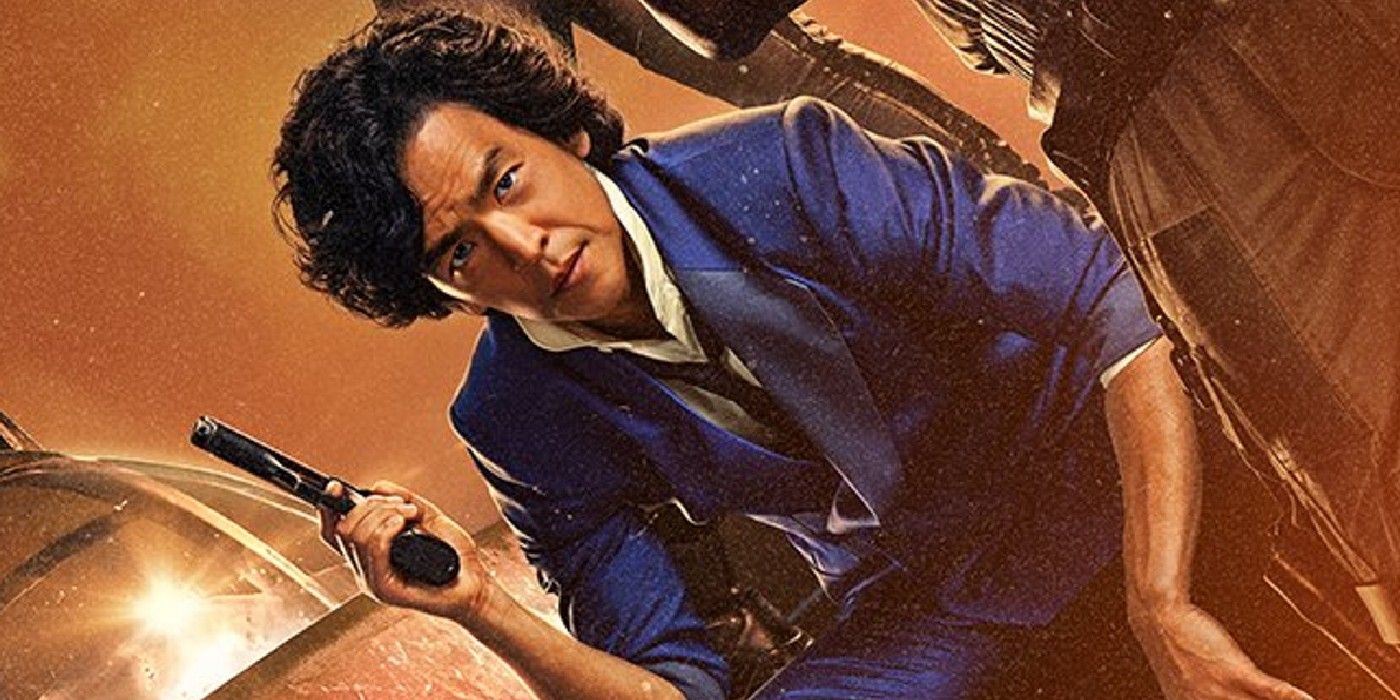 Cowboy Bebop poster gives new take on live-action stars
Netflix is ​​unveiling a new poster for its live-action Cowboy Bebop starring all three lead actors ahead of the series' debut in November.
Netflix has unveiled a brand new poster for its upcoming live-action adaptation of the hugely popular animated series, Cowboy Bebop. The series is expected to star John Cho, Mustafa Shakir, and Daniella Pineda as Spike Spiegel, Jet Black, and Faye Valentine, respectively. The cast will also include Elena Satine who plays Julia, and Alex Hassell, who plays Spike's main enemy, Vicious. The show is scheduled to air on November 19, 2021 with ten episodes.
The story of the original series, created in 1998, takes place in a futuristic world that follows the lives of bounty hunters Spike, Faye, and Jet, in their spaceship called Bebop as they travel the galaxy in search of jobs to put food on the table while trying to escape the ghosts of their past. The series received universal acclaim upon release. It is widely regarded as one of the greatest animated series of all time and captures the imagination and attention of new audiences around the world even today.
Related: Cowboy Bebop Can Break The Curse Of Live Anime
The official Netflix Twitter page Cowboy Bebop The TV series just released a new poster featuring the three protagonists posing in front of their spaceship and preparing for an epic space opera adventure. The poster also confirms the show's release date. Check it out below:
The stylized poster only emphasizes the three protagonists of the series, indicating that there will be a bit of camaraderie between the trio while suggesting that each will have their individual moments to shine. The poster's reveal coincided with the release of the show's first official trailer, which promises plenty of epic swashbuckling action and fun. It was also recently announced that the voices of the original animated series will reprise their roles for the Japanese dub for the latest adaptation, which is sure to generate even more excitement.
The announcement of a live-action adaptation of the beloved series in 2018 sparked a lot of skepticism and an overall mixed reaction from longtime fans at first. However, with Netflix releasing a slew of promotional content ahead of the show's release, it looks like more fans are turning their heads, which bodes well for the series. The wait will undoubtedly be much more painful for audiences eagerly awaiting to see different and unique versions of some of their favorite characters, but fans can always catch up on the Cowboy Bebop animated series on Netflix ahead of the live-action version next month.
Next: Why Netflix's Cowboy Bebop Is A Good Sign For One Piece Live
Source: Cowboy Bebop
Obi-Wan star Kenobi wanted to quit acting after not getting Lando role