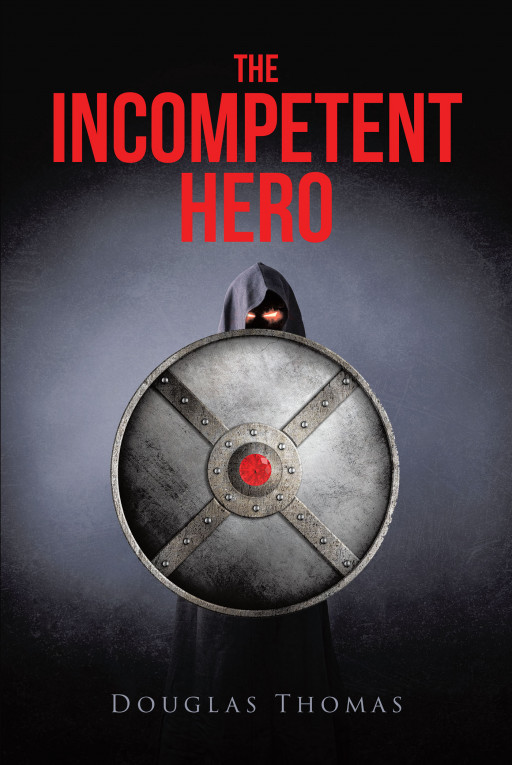 Douglas Thomas' new book 'The Incompetent Hero' is a gripping novel that effortlessly combines sci-fi with fantasy elements
North Chesterfield, Virginia – July 14, 2022 – (Newswire.com)
Fulton Books author Douglas Thomas, a retired Army soldier, has finished his most recent book 'The Incompetent Hero': a page-turning read on a soldier with advanced technology transported in a world of magic and swords. As an alien in an alien world and without his combat AI, Echo 1 finds himself in a predicament. The future of the world rests on his shoulders; will he be able to serve his purpose or die an incompetent hero?
Thomas shares, "Echo 1, a battle-bred soldier, fights using his combat AI and technologically advanced gear. After a fierce battle, he finds himself in a new world with no access to his gear or combat AI. He soon learns that he is one of seven legendary heroes summoned to save humanity from a demonic threat.
"At the same time, there is a power struggle in the kingdom that summoned him. The king was killed in battle and his successor has yet to be chosen. Candidates for the crown attempt to undermine themselves and prove their worth by saving the kingdom and the world with the strength of summoned heroes.
"Now, armed only with a shield, he must navigate a world that sees him as weak and incompetent while he finds a way to fix his combat AI before the next demon attack."
Published by Fulton Books, Douglas Thomas' book is a seductive volume that will captivate its audience from start to finish. Douglas Thomas surely did not disappoint in this new series.
Expect the next volume of Echo 1's journey.
Readers who wish to discover this amusing work can purchase "The Incompetent Hero" in bookstores worldwide or online at Apple's iTunes Store, Amazon, Google Play or Barnes & Noble.
Please direct all media inquiries to Author Support via email at [email protected] or by phone at 877-210-0816.
press release department
by
Newswire.com
Primary source:

Douglas Thomas' new book 'The Incompetent Hero' is a gripping novel that effortlessly combines sci-fi with fantasy elements