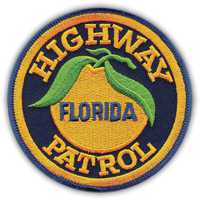 FHP: Motorist turns in front of oncoming car, causing collision with three vehicles | Local News
A local motorist's decision to turn in front of an oncoming car led to a three-vehicle crash at an intersection in the Inverness area.
According to Florida Highway Patrol (FHP), which did not identify those involved in the 4:05 p.m. collision on Monday, May 17, a 19-year-old Crystal River man was driving a blue Nissan Pathfinder south on Croft Avenue, s approaching the intersection with East Dawson Drive.
Around the same time, a silver Hyundai Accent driven by a 16-year-old Lecanto boy was heading north on Croft Avenue.
According to FHP, the driver of the Nissan, who told authorities he did not see the northbound car, attempted to turn left onto East Dawson Drive, but drove past the advancing Hyundai, which collided with the rear of the Nissan.
Following the crash, the Nissan spun counter-clockwise and struck the front of a silver Toyota Scion parked on Dawson Drive.
Except for a pair of children in the Nissan who were taken to Citrus Memorial Hospital with non-catastrophic injuries, according to FHP, none of the other motorists were injured.
FHP soldiers cited the driver of the Nissan for not yielding while turning and convicted the driver of the Toyota – a 35-year-old man from Inverness – for driving without a valid licence.