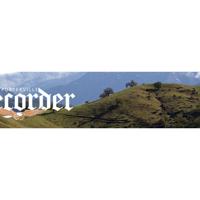 Film styles: After Yang is humanist science fiction | News
Note: This film was screened at the Sundance Film Festival in their Spotlight section. It was the US premiere and included a post-movie Q&A with the cast and director.
After Yang is the second feature film by Kogonada, an American filmmaker of South Korean origin. Set in the near future, it tells the story of a family trying to save the life of their android family member, Yang (Min). The father, Jake (Farrell), searches for a way to fix Yang and save his memories. Her efforts have shone a light on what it means to be alive, taking the family on a journey of grief, love and deep connection.
The sci-fi elements of this film are subtle. Humans, clones, and androids (referred to here as "techno-beings") all easily coexist, with no discernible difference between the three. No explanation is given on how the company got there. This film examines the personal and emotional impact that artificial intelligence could one day have on the lives of human beings.
After Yang was adapted from a short story by Alexander Weinstein, titled "Saying Goodbye to Yang". The screenplay was co-written by Weinstein and the film's director, Kogonada. The latter was inspired to make this film after reading the story and being moved by its story of bereavement. He decided he wanted to explore the subject in his own life and made the film as a meditation on the concept of grief. This is Kogonada's second feature film. His career began online, making impeccably edited video essays that focused on various filmmakers, including Yasujiro Ozu, Satyajit Ray, and Ingmar Bergman.
After Yang had its world premiere at the 2021 Cannes Film Festival in the Un Certain Regard section. It had its US premiere at the 2022 Sundance Film Festival in the Spotlight section, where it won the Alfred P. Sloan Feature Film Award.
This film features amazing performances from all four family members. Farrell in particular gives a memorable turn as Jake, bringing out all the complex inner feelings his character has. Commenting on his work with Kogonada, Farrell calls him the "professor" due to his encyclopedic love of movies and praises him for his vulnerability.
Several elements of this film make it memorable, but the film's opening title sequence is one of the most unique in recent memory. It features the family in a virtual dance competition with other families, edited to highlight the intensity, enthusiasm and cohesion of this family unit. It shows their connectedness before the story fractured their identity as a group. The title sequence's dance choreography was designed to make it feel like a "confetti pop". The rest of the film sees the confetti metaphorically falling to the ground.
This movie has amazing conversations between Yang and the various other characters. He speaks with Mika, the daughter, about her adoption. Both characters talk about their place in a family they weren't born into. He talks with Jake about his love for making tea, and the two discuss how a single cup can hold the essence of an entire place and time. He talks with Kyra, the mother, about caterpillars and how the end of their existence is what the rest of the world calls a butterfly. Yang shows a deep understanding of human interiority. He sees that a person's direct experience can differ significantly from how they are perceived by an outside perspective.
After Yang is a film that challenges the viewer both cerebrally and emotionally, conveying beauty and sadness in its entirety. It's a science fiction film with a humanistic accent. By examining what makes an artificial being exist and gives meaning to its life, the film does the same for organic beings.
This film has a tender sensibility, existing entirely in a meditative state of elegant depth. He portrays Yang's experiences as being just as valid as those of humans in the story. His memory may be password protected, but it still contains genuine love and loss. It's a film that examines memory, death, family, and purpose, and does so through the lens of a being with artificial intelligence. It questions what it means to be alive and expands the definition of "life on Earth".
Bobby Styles studied film at UCLA and worked as an editor and producer on several film, commercial and music video projects in Los Angeles. He currently teaches intermediate and advanced video production courses at Monache High School's Multimedia and Technology Academy. His column appears in The Recorder every Tuesday.