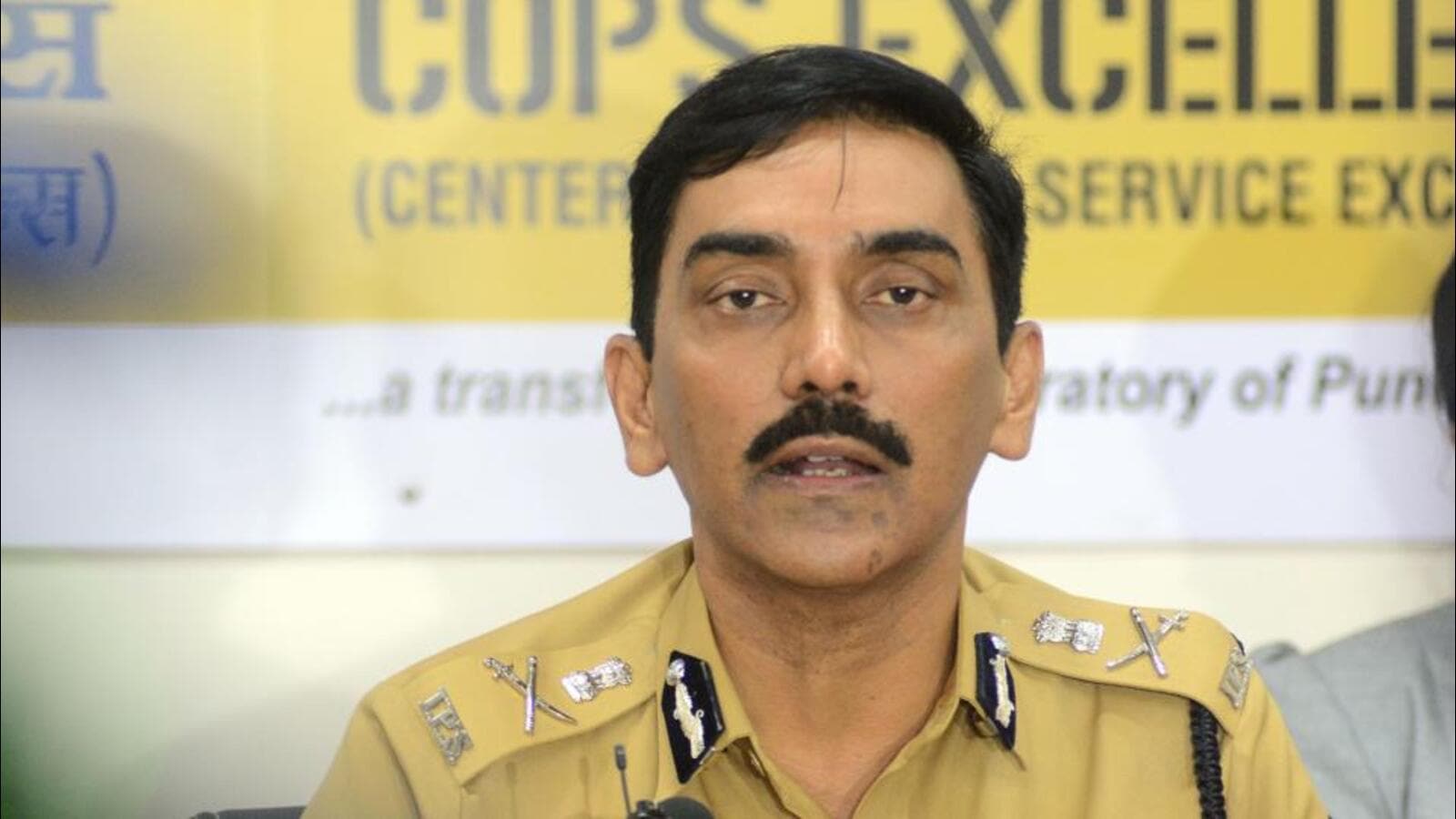 Futuristic police station planning must before construction, says Gupta
The Pune Police Commissioner said planning should be done keeping in mind the scenarios that could happen 10 years from now.
Pune Police Commissioner Amitabh Gupta on Thursday compared planning to build a police station to planning to plant a tree. He said planning needs to be done keeping in mind the scenarios that could happen 10 years from now.
Addressing a rally after the inauguration of a state-of-the-art and innovative container under the jurisdiction of Hadapsar Police Station, Gupta said, "When a person plants a tree, he reaps the benefits after ten years when the tree bears fruit. Likewise, planning should be done to build futuristic police stations in the city.
"Previously, police stations in the city were built without proper planning. Now we have planned seven new police station buildings in the city," Gupta added.
Hadapsar Police Station Chief Arvind Gokule said, "The existing chowki land was littered with garbage and debris. There was a fire, after which we cleared the whole area and caused a complete transformation of the area through teamwork and social support. The current chowki is a model of innovation and a good place to work for the police.
Hadapsar MLA Chetan Tupe said, "We have made a proposal for ₹1 crore
for the construction of a dedicated police station at the existing location and it will soon be approved. Additionally, we will provide all necessary support to the police department for the construction of the new police building which will span an area of ​​one lakh square feet.
Close story
Civic infrastructure upgrade: Delhi's new LG Saxena after verification

An LG office official said Vinai Kumar Saxena stopped at about 20 places during the visit and asked relevant officials to clean up the area where he spotted trash. "The LG has directed relevant officials to take steps to ensure the symmetry of the city's infrastructure, including roads, sidewalks, streetlights and signage," Saxena's office said in a statement Thursday.

Ambala: Vij examines challan process on NH-44

Haryana Home Minister Anil Vij on Thursday checked protest activity at a police nakka near Mohra village on NH-44 in Ambala cantonment. BJP calls for property tax exemption for settlements and villages in UT Chandigarh BJP Chairman Arun Sood met with UT Administrator Banwarilal Purohit on Thursday and asked for tax exemption land in the EWS settlements and villages of Chandigarh. A cheating case has been filed against Harish Mittu. The complaint said they were deceived ₹1.04 crore.

Mohali: Illegal structures razed in Karoran and Masol villages

The law enforcement wing of the Greater Mohali Region Development Authority and a team from the Forestry Department carried out a campaign on Thursday to raze illegal structures in the villages of Karoran and Masol in the district of Mohali. The structures had appeared in areas closed under Sections 4 and 5 of the Punjab Land Preservation Act. Crews demolished gateways and foundations laid for farm development by Worldwide Immigration Consultancy Services.

PU revises entrance exam schedule

Panjab University on Thursday announced a revised schedule for various entrance exams for the 2022-23 academic session. The Panjab University Tourism and Hospitality Aptitude Test (PUTHAT) will be held on June 29. The PU-CET, which was originally scheduled for June 26, will be held on July 3. The MPhil and PhD entrance exam will take place on September 18.

Cannabis seller caught on camera in reserved Zirakpur

Zirakpur police have arrested a drug dealer after a resident posing as a fictitious customer caught him selling cannabis. However, the peddler managed to flee from the place. ASI Investigator Naib Singh said Dhakoli resident Rajan Jaiswal said he and his friend were near a slum when they learned that a drug dealer was selling cannabis to slum dwellers .