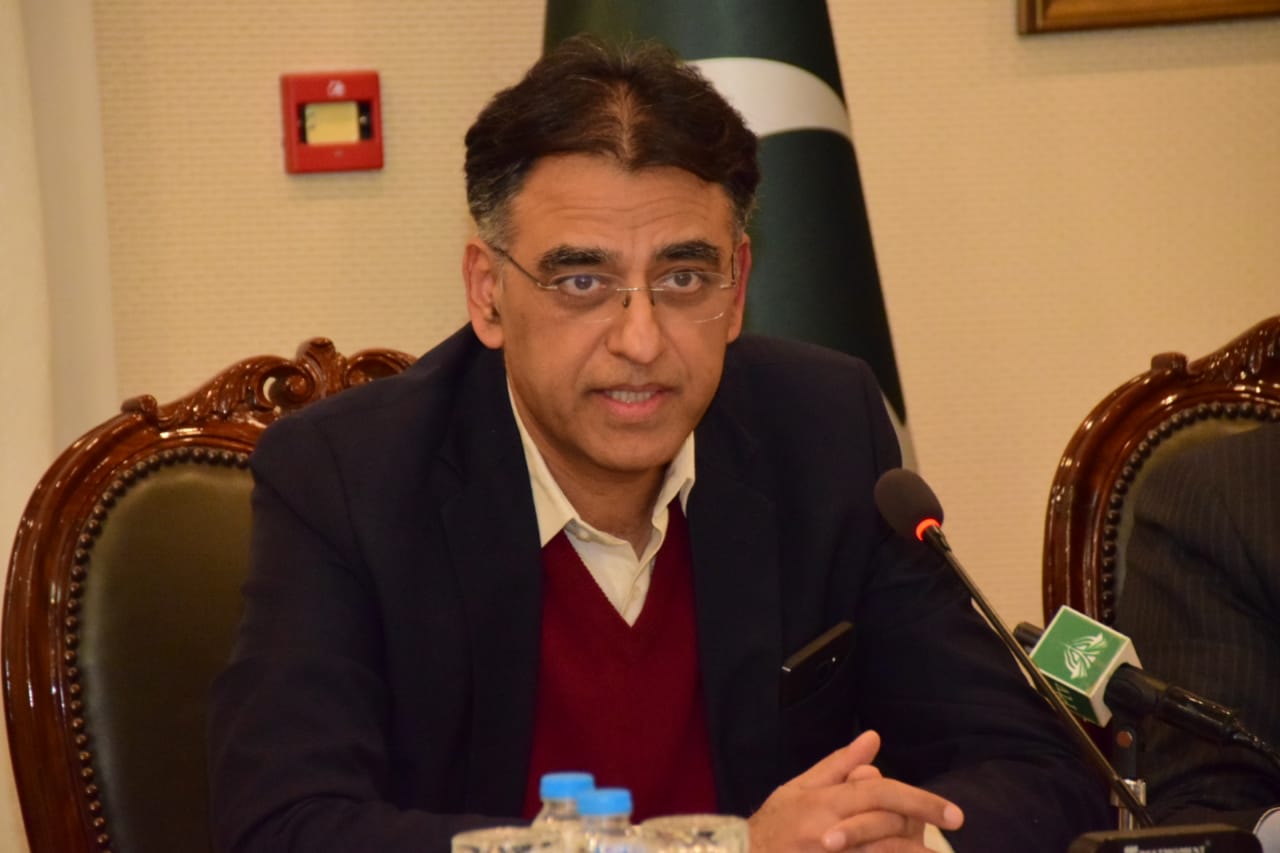 JWG discusses CPEC projects related to science and informatics
ISLAMABAD:

The newly established Joint Scientific and Informatics (TI) Cooperation Working Group (JWG) met on Friday to review four projects, which were integrated into the China-Pakistan Economic Corridor (CPEC) at the 10th Joint Cooperation Committee ( JCC) meeting last month.
Planning Minister Asad Umar chaired the review meetings, attended by Science and Technology Minister Shibli Faraz, IT Minister Aminul Haq, IT Minister Khyber Pakhtunkhwa Atif Khan, the Prime Minister's Special Assistant on CPEC Khalid Mansoor and others.
The projects that were discussed were the establishment of the Joint China-Pakistan Earth Sciences Research Center; acquisition of the oceanographic research vessel; establishment of the Institute of Intelligent Semiconductors and establishment of silicon solar cells and photovoltaic panel manufacturing facility.
Read Government rejects CPEC reports facing delays
Science and Technology Minister Shibli Faraz informed the meeting that an appropriate plan and strategy is needed for Pakistan to benefit from the technology and expertise of the Chinese side. From time to time, Umar was responsible for finalizing the action plans for these projects within 30 days.
At another meeting, the sectors related to the newly formed JWGs, recently approved by the CCM, were discussed. Sectors, broadband connectivity, technology parks / IT parks, cybersecurity, software and hardware development were also discussed.
IT Minister Aminul Haq stressed the need to launch a new technical assistance program for Pakistan to meet the demands of the growing IT industry. Umar asked the Ministry of Informatics to submit concept notes on these sectors so that the strategic initiatives can be discussed in the next JWG.
(WITH APP ENTRY)