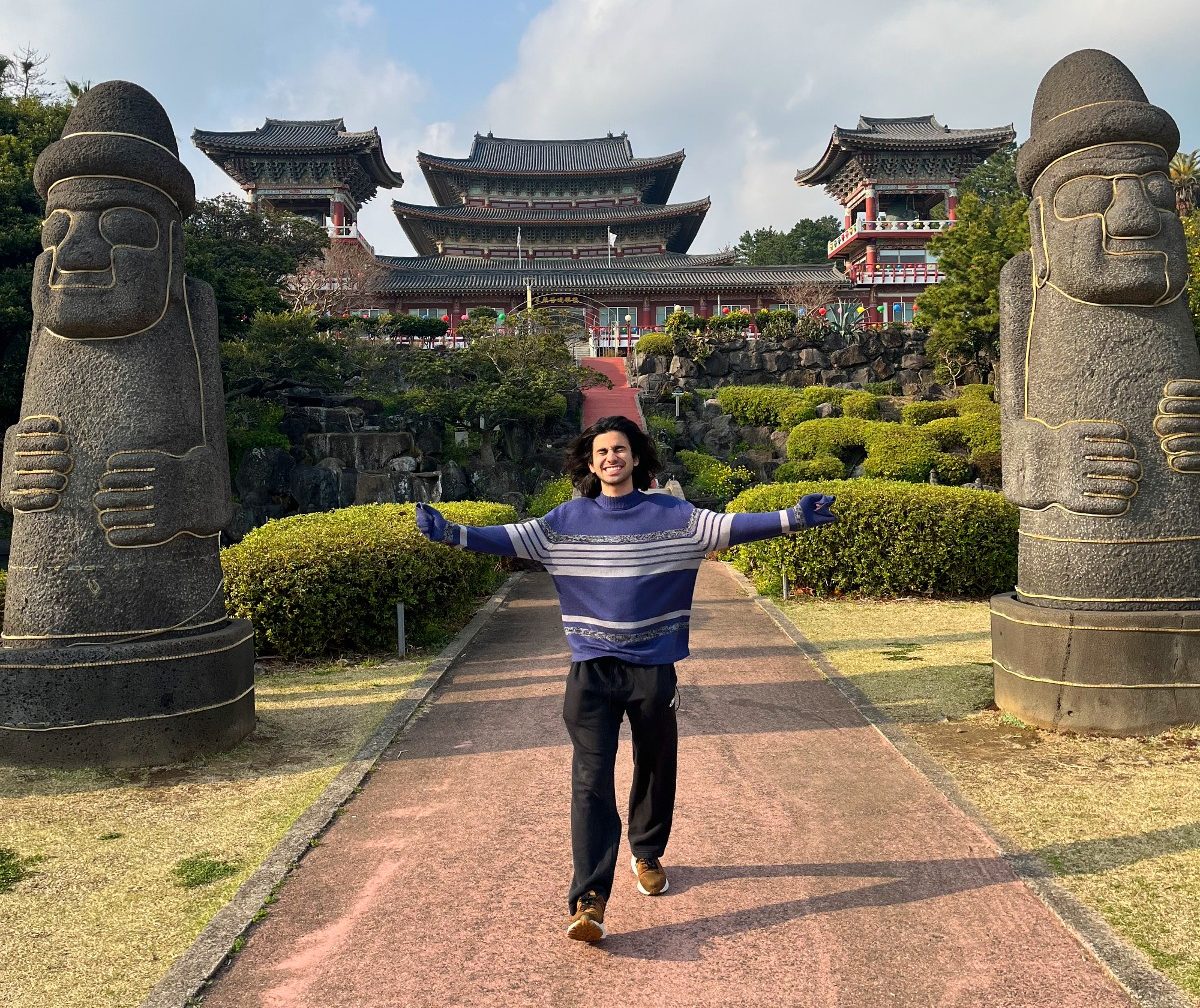 Koosha Azim combines a futuristic vibe with his psychedelic hip-hop sound with his two-track EP titled "Koryo Capsule".
Inspirational world artist Koosha Azim has created a stunning two-track EP to twist the narrative of hip-hop music and show that two continents can come together with the "Koryo Capsule". Using futuristic and distorted elements in her music, Koosha Azim is forging her own path in the music industry, standing out from anything you'll hear this year and standing out for all the right reasons. This follows his single release of "ALIEN."
Koosha Azim is a singer-songwriter from California who started producing music in 2020 after being inspired by his talented close friends. He experimented with Persian music and orchestral compositions, blending them with his hip-hop sound. His experimental sounds built his confidence in this type of way of producing and with each new release what we hear from him next is unexpected. Koosha Azim released his debut single "The Genesis" in 2020, and he's released four more singles since then, plus this two-track EP. He is currently working on his first studio album, "Godspeed Said the Rain".
Written by Koosha Azim, himself, with co-writing credit from Ethan Redd for the second track, "Jeju", this "Koryo Capsule" takes the listener on an instrumental clash of sound in an interesting and soft and rhythmic from the opening chords of "FLY TO THE SOUTH" until the very last beat of "Jeju". Fueled by industrial futuristic sounds, the first track converges kaleidoscopic textures while definitely keeping Koosha Azim's hip-hop vibe, making her punchy vocals and verses easily pop above the rhythmically catchy clash of waves. The second track slows down the tempo and brings in a more relaxed hip-hop vibe from this amazing artist, while adding brassy tones and progressive beats.
Speaking about the EP, Koosha Azim said, "Capturing the excitement of moving to Seoul, South Korea, 'FLY TO THE SOUTH' celebrates experiencing the high life of a new region. Similar to mind-warping on a psychedelic trip, the production is arranged with hard-hitting 808s, a spiritual flute sample, and an eerie synth vibe. It's a hip-hop anthem for restless young people.
"'Jeju' was inspired by a trip to Jeju Island. The island was a peaceful place that inspired the futuristic world I created on the track. The song is about falling in love in Korea and feeling like a Rockstar while traveling around the world.
Stream Koosha Azim's "Koryo Capsule" on Spotify here:
Along with releasing the two-track EP "Koryo Capsule," Koosha Azim also released her first music video for the first track, "FLY TO THE SOUTH." The video coincides well with the song, as the track was recorded in Seoul, South Korea and thus the video gives an overview of the city. It was shot by Jaime Musso with great camera work, but it's the editing that really makes this video shine. Directed by the artist himself, we watch Koosha Azim in Seoul living his life and performing in front of the camera, but the colors are distorted, the patterns erase parts of the images, there are black and white images and the camera view rotates. It's twisted and distorted, much like the song itself. The sunset at the end over the Seoul cityscape is an absolutely stunning way to end the video.
Watch Koosha Azim's music video for "FLY TO THE SOUTH" here:
"Koryo Capsule" by Koosha Azim is available to download and stream on all platforms. Expect his debut album to be released soon.
Let us know what you think of Koosha Azim's "Koryo Capsule" on Twitter @CelebMix.