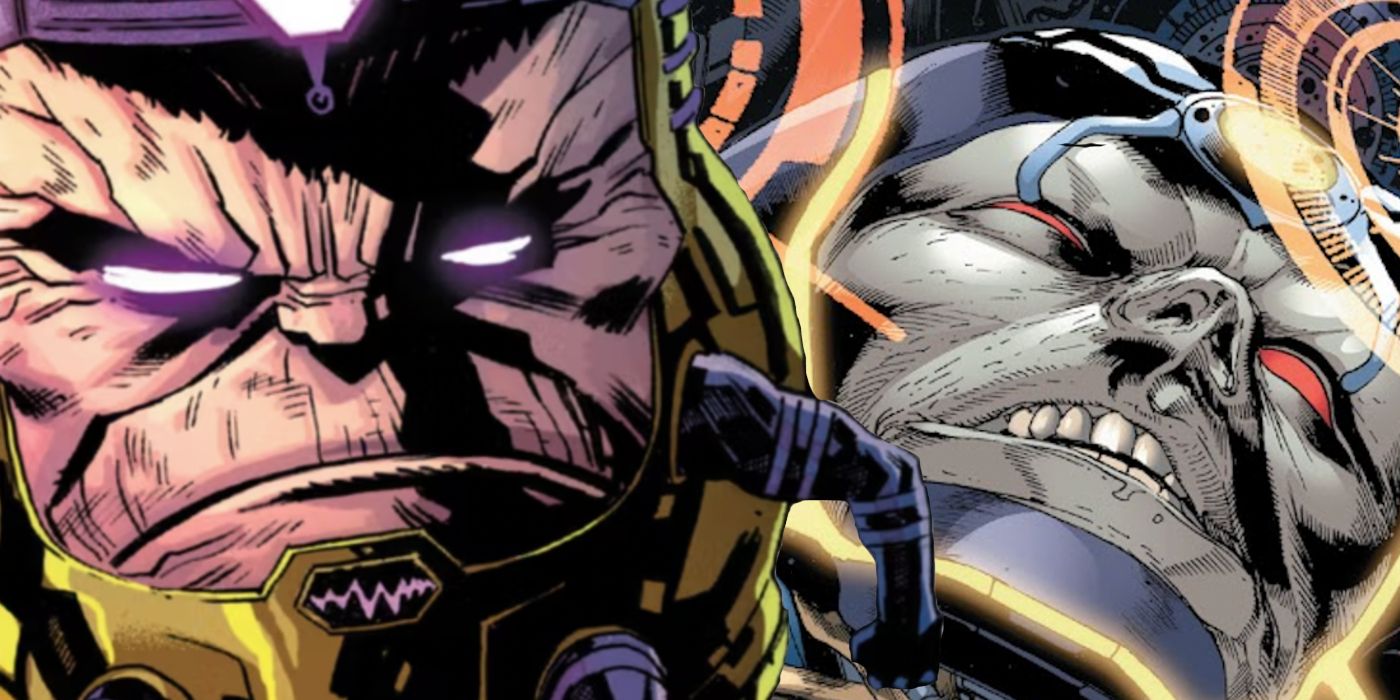 Meet DEATHDOK, the deadly futuristic incarnation of MODOK
Marvel's Savage Avengers #7 by David Pepose and Carlos Magno features a deadly new version of MODOK from the future, DEATHDOK
The following contains spoilers for the story savage avengers #7, now on sale at Marvel Comics.
marvel's savage avengers #7 features a deadly new version of MODOK from the year 2099, DEATHDOK
savage avengers #7 comes from writer David Pepose, artist Carlos Magno, colorist artist Espen Grundetjern, and letterer VC's Travis Lanham. In the series, the Savage Avengers team – which includes Black Knight/Dane Whitman, Dagger/Tandy Bowen, Daredevil/Elektra Natchios, Cloak/Tyrone Johnson, Weapon H/Clay Cortez, Anti-Venom/Flash Thompson and a Deathlok variant of Spider-Man/Miles Morales – traveled from the distant past to the year 2099. Arriving in the dystopian future and encountering Jake Gallows/Punisher 2099, the team quickly learned that this world is ruled by an army of Deathloks controlled by Ultron.
RELATED: Punisher 2099 and Miles Morales' Deathlok Homage, Iconic X-Men Cover
In savage avengers #7, the team makes their presence known to their new enemy, who is less than thrilled to learn of a time-traveling superhero squadron. Wanting to prevent this version of the future from happening, the heroes hatch a plan to break into Hellrock Prison, a heavily guarded labor camp where those who oppose Ultron's rule are sent. Patrolled by Deathloks, the issue reveals that this prison is run by DEATHDOK, a reconfigured version of MODOK whose initials stand for Digitally Enhanced Autonomous Telepathic Host Designed Only for Killing.
A mental attack from DEATHDOK is finally stopped by the Miles Morales Deathlok, who knocks the villain out with his own unique version of a venom blast. With DEATHDOK out of the way and the rest of the heroes having cleared a path previously guarded by Deathloks and Jigsaw 2099, Dagger fights his way through the facility to retrieve what they ultimately came to retrieve: an imprisoned Victor Von Doom.
RELATED: Marvel's Hulkverine Now Has a Powerful Asgardian Weapon
Marvel will soon present another MODOK
Marvel will soon introduce another version of MODOK in addition to DEATHDOK Released on January 4, 2023, Captain America: Sentinel of Freedom #8 will debut with MODOC, which stands for Mental Organism Designed Only for Control. The issue's synopsis reads, "Captain America's allies find themselves scattered across the country with no recollection of how they got there, so Steve asks the one person he knows can do a favor. help – mutant telepath Emma Frost!But what Emma finds Chills Steve Rogers to the bone…And as Steve and his allies race to save a city besieged by AIM, the Outer Circle's ultimate assassin is revealed : Meet the MODOC, the mental organism designed solely for control!
savage avengers #7 features a cover by Leinil Francis Yu and Sunny Gho and a variant cover by Javi Fernández and Matt Milla. The issue is on sale now from Marvel.
Source: Marvel