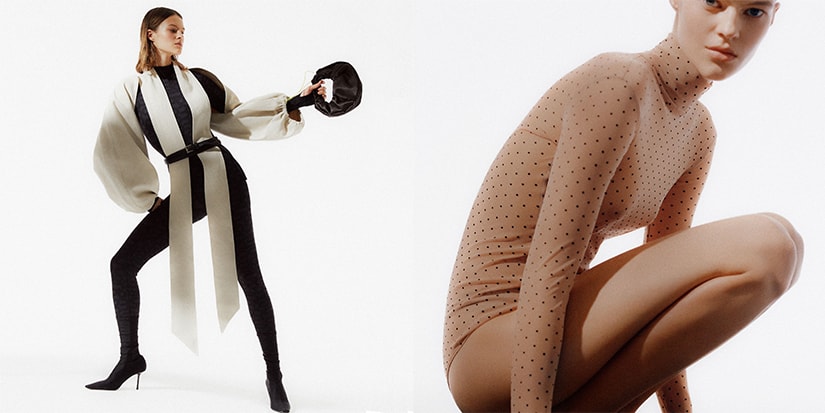 New York brand's MONOSUIT SS22 collection released
MONOSUIT, a New York-based unisex brand worn by Kim Kardashian, Kylie Jenner, Grimes, Uma Thurman and many more, has released its latest Spring / Summer 2022 collection.
Inspired by the 1968 film Destroy all the monsters, the range is filled with styles that feature futuristic elements. "Sometimes these days I dream of becoming a superhero in a smart costume, which would give me super power to deal with myself and all the mess," shares Maria Agapkina, founder and creator of MONOSUIT, in a press release.
At the head of the line, the brand's high-tech seamless jumpsuit – also known as 'monoskin' – made from reclaimed nylon, made from waste from the ocean and landfills. "Besides the advantages of the circular design, it is also crucial that our monoskin is very light, ultimately soft, breathable, antibacterial and has a thermal effect. We continue to develop our technology every season, and this approach to production will definitely help the Earth breathe better, "Agapkina adds.
The jumpsuits arrive in a range of patterns and colourways, including a wavy print, a pink iteration accompanied by a face mask and more. Other flagship products include mesh sets consisting of leggings and a long-sleeved crop top, jumpsuits and asymmetrical dresses.
As part of its sustainability efforts, 20% of every sale will go to circular design development. Take a closer look at the campaign images above.
MONOSUIT's SS22 "Destroy All Monsters" collection is now available to buy online.