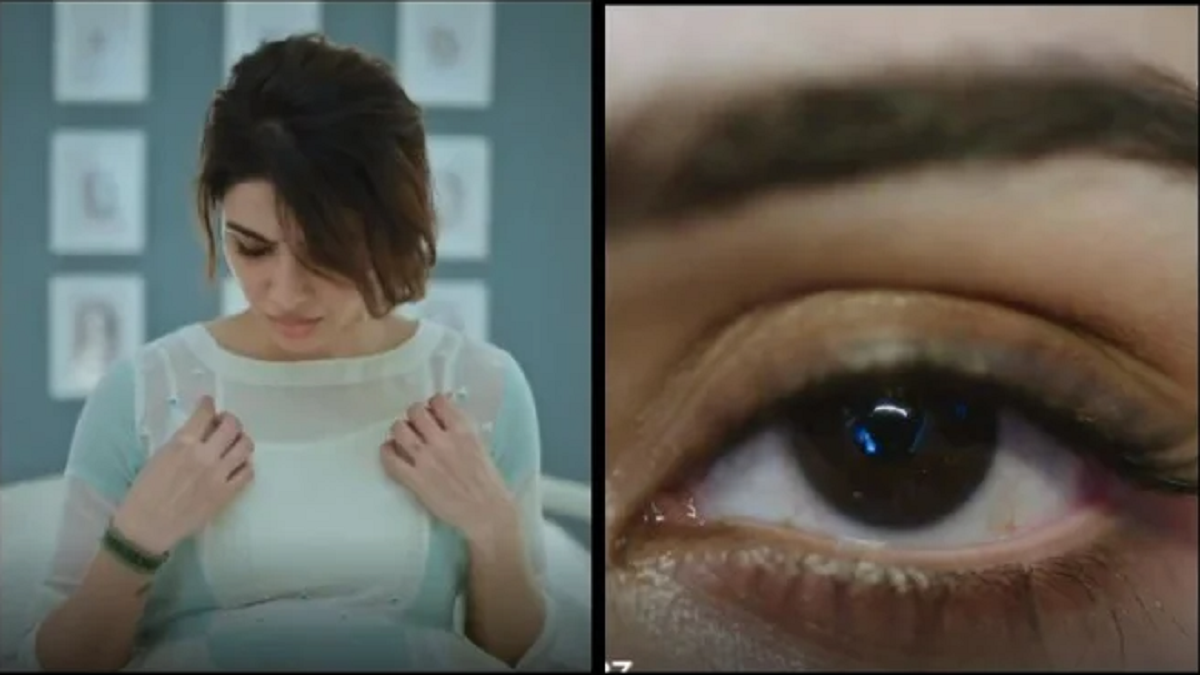 Samantha's Horror First Look, 'Yashoda' Sci-Fi Movie Revealed, Take A Look!! –
The first glimpse of Southern superstar Samantha Ruth Prabhu with 'Yashoda' which is a sci-fi horror movie has finally been revealed. The actress played the character of a girl named "Yashoda" in this horror movie. The trailer video, which was released on Thursday, features heart-pounding scenes with sparkling background music. As far as we could understand from watching the video, according to this, it seems to be a female-centric film, in which the temperament of horror can be seen. According to the directors, Yashoda is a sci-fi thriller. The broadcast video shows Samantha Ruth Prabhu who is a pregnant woman, who is in a place that is difficult to access.
Samantha Ruth Prabhu
Sharing the video on her official Twitter and Instagram accounts, Samantha wrote, "Excited to share the first look at our film with you all." The film is written and directed by Hari Shankar and Harish Naran. "Yashoda" will also feature Tamil actress Varalakshmi Sarath Kumar and Malayalam actor Unni Mukundan in lead roles along with Samantha.
Samantha Ruth Prabhu
Samantha's "Yashoda" will hit theaters on August 12, 2022 in Hindi, Tamil, Malayalam and Kannada languages, including Telugu. 'Yashoda' is produced by Shivlenka Krishna Prasad under his own Sridevi Films. Samantha was last seen in the Tamil-Telugu film "Kathuvakulla Rendu Kaadhal" and she is returning to the big screen with this film. Apart from this, he also has another Pan India movie to be directed by Telugu director Gunasekhar titled "Shakuntalam".