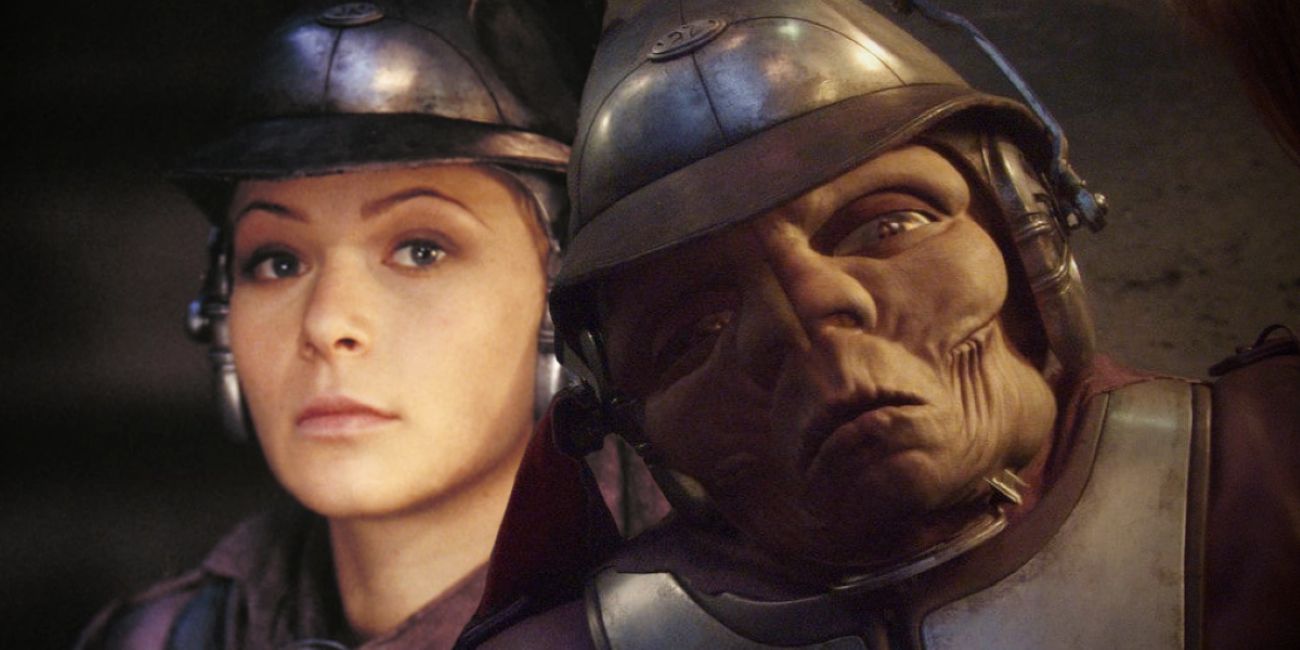 Star Wars Fixes One Of The Prequels' Biggest Missed Opportunities
Star Wars: Halcyon Legacy #2, marketing Disney's next one-of-a-kind resort, fixes one of the prequels' biggest missed opportunities.
In a first look at Star Wars: Halcyon's Legacy #2Aurra Sing becomes a player's protector and teams up with Zam Wesell, an underutilized character in the star wars prequel. What was a missed opportunity in the prequels becomes an opportunity for this issue to develop a character with a lot of potential through his shapeshifting ability and the (short) role Zam will play in the future.
Star Wars: Halcyon's Legacy is a five-issue miniseries focused on Disney World's starcruiser resort, which is marketed as an immersive two-night experience and one-of-a-kind hotel/attraction. The Halcyon is a star cruiser with over 275 years of history in the star wars universe that is explored in Halcyon Legacy. This miniseries reunites writer Ethan Sacks with artist Will Sliney, who previously worked together on the comic tie-in to Disney's Galaxy's Edge theme park. Sacks has worked on numerous Marvel titles, having previously written Star Wars: Bounty Hunters and old man's feather. Sliney also has Marvel experience with plenty of Spider-Man related art under his palette, including Spiderman 2099 and Ben Reilly: Scarlet Spider.
RELATED: Star Wars: The Best Bounty Hunters From The Original Trilogy Era
An exclusive first look from the official StarWars.com website reveals four preview pages of Star Wars: Halcyon's Legacy #2as well as main cover by EM Gist (Stranger Things and Dungeons and Dragons). The preview pages show Aurra Sing making a deal with Colram Vestig to protect him from the Hutts through his massive gambling debt. Unfortunately for Vestig, he's not aiming for dad of the year, and his son is easily done kidnap during his deal with Sing. Now, Zam Wassell will aid Aurra Sing in her mission using her shapeshifting abilities, which are also briefly featured in the preview.
For people who don't remember Zam Wassel (of which there are probably many), she was a shapeshifting bounty hunter who gets killed by Jango Fett for compromising their mission to kill Padmé. A shapeshifting bounty hunter has a lot of potential to provide interesting scenes, and thanks to Zam's limited screen time, his character could go in many directions before the murder. Although it all inevitably goes back to his death at the hands of Jango.
it is not the first time Star Wars: Halcyon's Legacy brings back an unexpected character from the ever-expanding universe of space opera. The first issue saw the return of a star wars legends character who was Marvel's take on the universe in the 1970s. Readers can learn more about Halcyon's history with Aurra and Zam in Star Wars: Halcyon's Legacy #2which will hit comic shops and digital platforms on March 16, 2022.
MORE: Star Wars: Best Prequel Era Bounty Hunters, Ranked
Source: StarWars.com
Spider-Gwen Body Paint Cosplay Proves Spider-Verse Destroys Its Heroes
About the Author