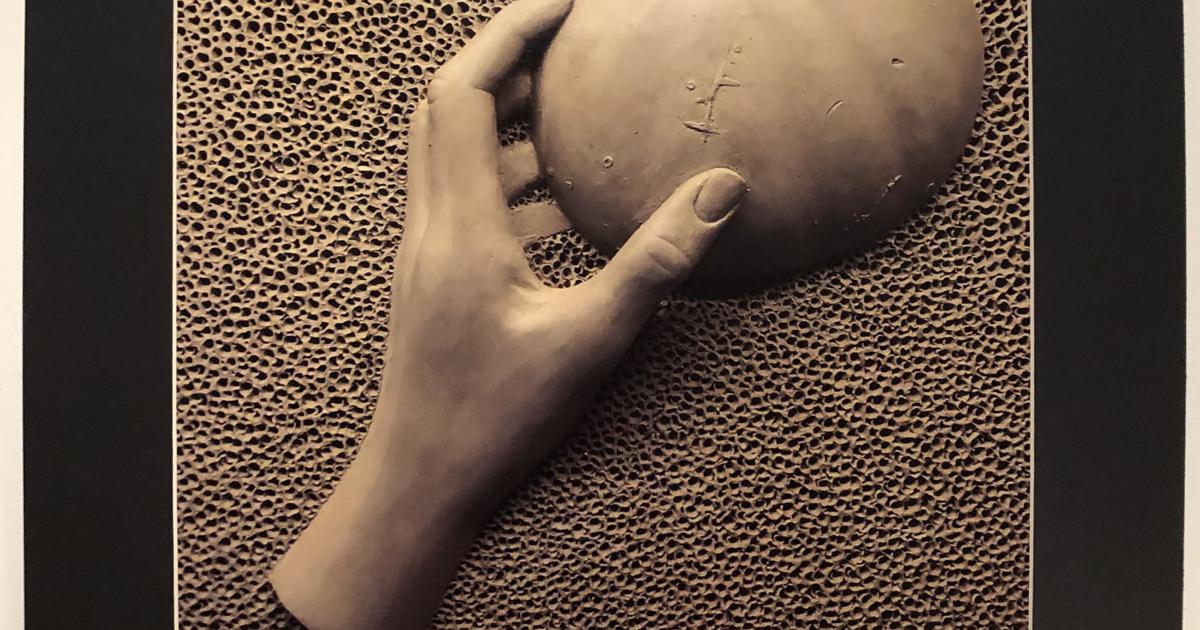 Student artists present at the museum exhibition | News Sun
FORT WAYNE – More than 60 original works of art created by artists from the junior high and high school region of Northeastern Indiana and Northwestern Ohio are now on display in a special exhibit at the Fort Wayne Museum of Art.
The FWMoA, located at 311 E Main Street, Fort Wayne, has curated this exhibit which features the regional winners of the 2022 Scholastic Art and Writing Award. This show is on view now and will run through April 9.
Presented by the nonprofit organization The Alliance for Young Artists and Writers, the 99th Scholastic Art and Writing Awards is the nation's oldest and most prestigious scholarship and recognition program for creative students in grades 7 through 12. 12th year. This year, nearly 100,000 teens from across the United States and Canada submitted their best art and writing.
More than 475 creative teens from across the region received regional accolades for their work, including Gold and Silver Keys, Honorable Mentions, and American Visions and Voices nominations.
Thousands of works of art were submitted to the museum for the competition. A panel of anonymous judges saw each and handed out awards.
"Each year, museum staff, the jurors who select the winning works, and our wider community are blown away by the creativity of teens in our region and the educators who help nurture it," said Alyssa Dumire, director of the education in Fort Wayne. Art Museum.
Students honored for their submissions, including students from Westview, Lakeland, Prairie Heights, Central Noble, DeKalb and Churubusco.
Ten students – five artists and five writers – received the region's highest honor, the A Gold Key award as well as an American Visions and Voices nomination, meaning their work is the best on the show.
These students include:
• Kloee Cassel, Grade 12, Peru High School. Floating carcinogens: photograph.
• Claire Durham, Grade 12, Napoleon Jr./Sr. High School, Toast painting: Painting.
• Avery New, Grade 11, Carroll High School. Choking hazard: ceramic and glass.
• Addison Reed, Grade 8, Churubusco Jr. Senior High School, Uno: Painting.
• Jared Sagan, Grade 12, Homestead High School. I know where I'm going, Lord, I know where I've been: mixed media.
Students receiving a Gold Key award and an American Voices nomination for their writing are:
• Elizabeth Clark, Year 12, Canterbury Secondary School. Winter Poem: Poetry.
• David Polaniecki, Grade 8, St. Joseph Elementary School. The Horror of a Cane and a Bell: Flash Fiction.
• Sarah Rooney, Grade 9, Penn High School, Stitches: Science Fiction and Fantasy.
• Sydney Taylor, Grade 11, St Joseph's Secondary School, The Marks on Me: Poetry.
• Natalie Timmerman, Grade 12, Ottawa Hills Jr./Sr. High School, Mr. Test: Personal Essay and Dissertation.
The museum celebrated the winners with an open house last month and unveiled a virtual awards ceremony on the FWMoA YouTube channel.
Since the program's inception in 1923, school awards have recognized the creativity and talent of millions
of students, include a distinguished list like Stephen King,
Kay WalkingStick, Charles White, Joyce Carol Oates and Andy Warhol, all of whom were recognized at the Awards as teenagers.
For Gold Key artwork and writing in all 28 award categories – including architecture, painting, flash fiction, poetry, printmaking, science fiction and fantasy, and more – recognition opportunities will continue as works are considered for national honors, including a host of additional opportunities, such as scholarships, inclusion in the traveling exhibition Scholastic Awards and the Best Teen Art anthologies and Best Teen Writing. Poets who win national awards are considered for the National Student Poets Program, the nation's highest honor for young poets presenting original works. National awards will be announced on March 23.
The show's local sponsors include the James Foundation. Additional support is provided by the Indiana Arts Commission, the Foellinger Foundation, English, Bonter, the Mitchell Foundation, and the Edward M. and Mary McCrea Wilson Foundation.