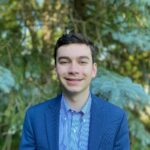 The internship offers a unique experience in data analysis and storytelling
During a summer internship at the Rhode Island State Department, Andrew Briden '24 tackled problems through data analysis and developed skills in storytelling and data presentation. Here, he looks back on his experience:
This summer I had the incredible opportunity to be a summer intern at the Rhode Island State Department.
At the start of my freshman year, I was excited to explore different academic areas and try to figure out what I wanted to pursue. During the spring semester, I worked with the Career and Life Design Center to find a summer opportunity that would involve creative problem-solving thinking, in any discipline. I decided to apply for a Rhode Island State Department scholarship, which pairs students from different departments to work on a project that solves a problem, and then present the results of the project at the end of the summer.
On day one, I was paired with a senior data analyst to be my mentor. I also worked closely with a data scientist, who guided me through the technical side of my daily work and my programming. With these two professionals and another colleague, we met every week over lunch and had a book club, chatting Tell stories with data by Cole Nussbaumer Knaflic. We even had the chance to communicate with the author about our reading. I learned about the career paths of the data team and what their day-to-day work involves. One of my favorite parts of the summer was seeing the creation and release of a 2020 Census Dashboard, an initiative led by my mentor.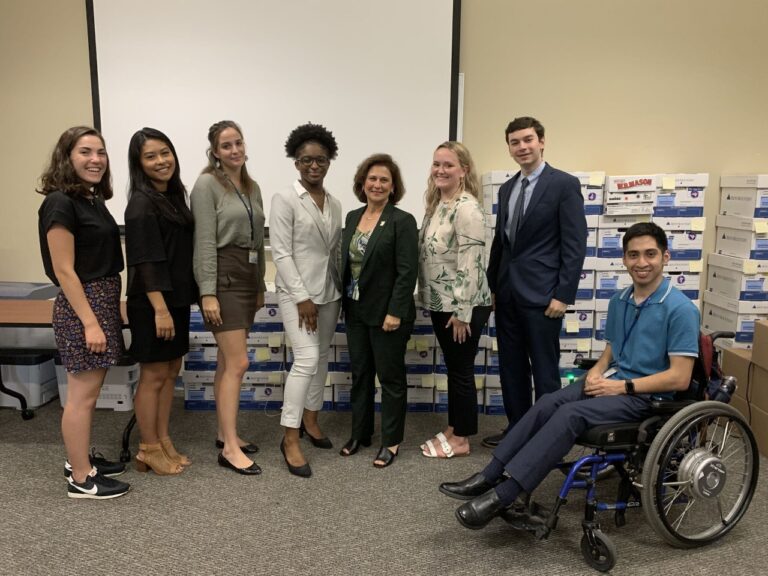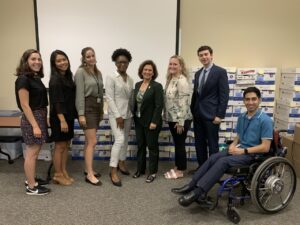 For my other project, which was my main focus, I was tasked with investigating business registration data at the city and state level, to see where the two intersected and why. With the advice of the data scientist with whom I worked, I embarked on ten weeks of programming to answer the question posed. I started the process by merging and stacking hundreds of thousands of data entries. I then learned to "clean" the data and standardize it across the data set for easy comparison. I created an algorithm to match different business entities, by researching and discovering a computational concept called Levenshtein distance. At first, the project was intimidating with my limited programming experience, but with my mentor's guidance and after breaking down data science concepts, I felt safe enough to tackle them. During the process, I learned a tremendous amount about using programming and data science tools to answer questions.
One of my favorite parts of the stock market was the weekly lunches with all departments including the Secretary of State's office, including business services, elections, legislative counsel, communications, archives and information. public. I was also very lucky to have lunch with Secretary of State Nellie Gorbea and her team. Learning the different facets of how state government works was amazing and personal, and I constantly found myself connecting it to the public policy course I had taken the previous semester. I learned a lot from hearing about all the work people were doing and their efforts to continue to make things as transparent and modern as possible.
When I started my project I was afraid that I would not find meaningful business record data, but after ten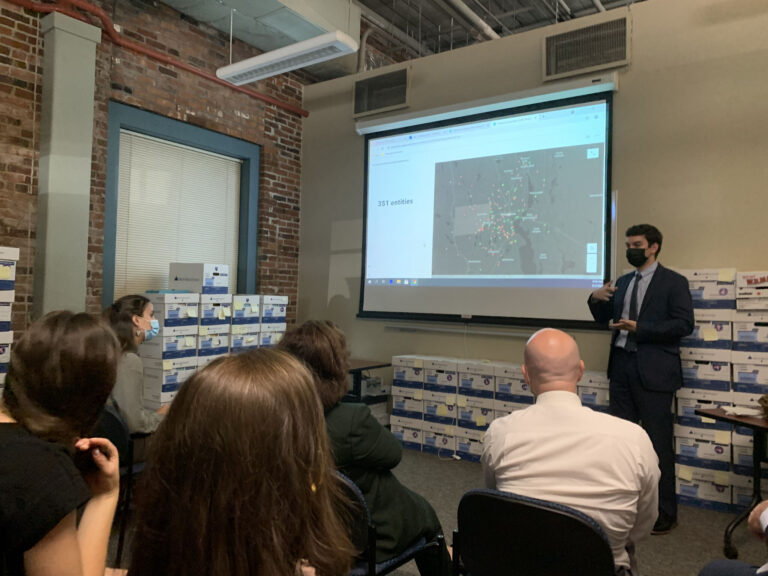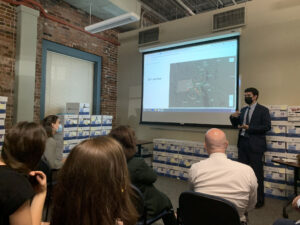 weeks, I discovered 351 state and city level games. At the end of the summer, I was able to present my project to Secretary of State Gorbea and her management team. Developing the presentation was a formative part of the summer as I was able to learn how to better visualize the data, using the Tell stories with data book my department gave me, and how to use cartography to display my findings. I have learned that communicating your results effectively is essential for data science projects.
In many ways, this scholarship has exposed me to the power of using data to solve problems and answer questions. Throughout the summer, I constantly thought about how excited I was to return to Trinity with my newfound passion for data science. Trinity's liberal arts program helps me prepare to ask questions that I don't necessarily know the answer to, no matter how daunting. Upon my return for my second year at Trinity, I am excited to declare a major in computer science, while pursuing my interests in public health and English.
Images courtesy of the Rhode Island Department of State, Office of the Secretary of State.