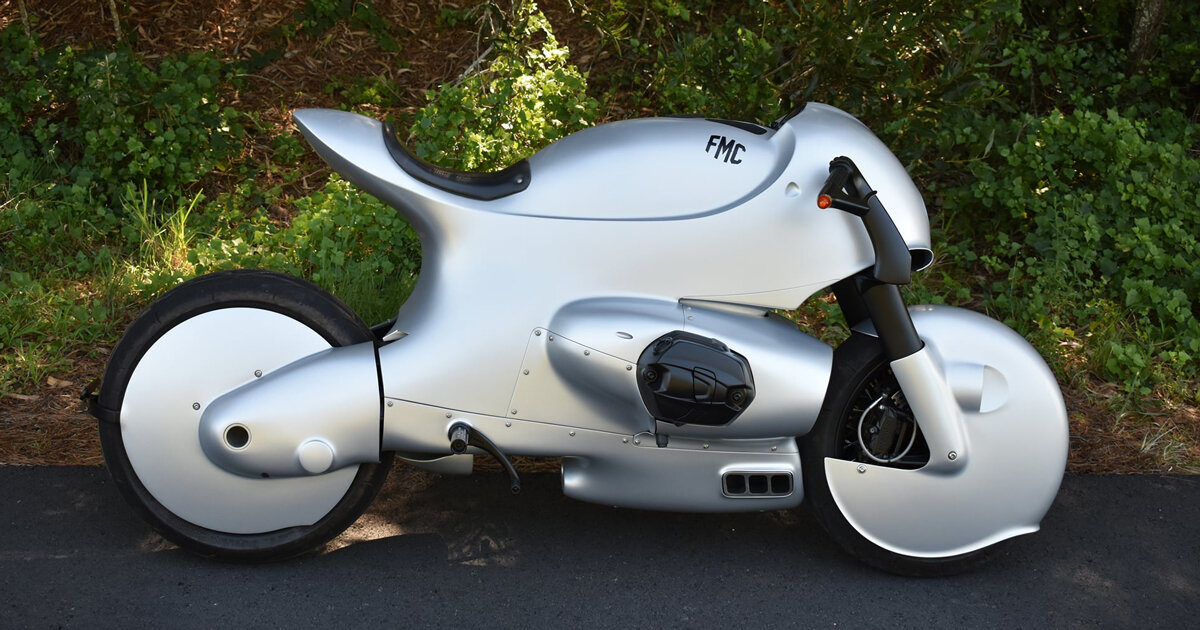 this custom-built BMW R nineT is a stylish retro-futuristic ride
Riders on the Storm'
'You dream it, we create it!' It's the motto of Wayne Buys, a custom bicycle specialist from Gqeberha, South Africa, called FabMan Creations. For his latest project, Buys modified a low-mileage car BMW R nineT for a customer who was looking for an aircraft-inspired ride. Dubbed "Storm", the final motorcycle is articulated by a curved aluminum body that gives it a retro-futuristic aesthetic.
all images courtesy of FabMan Creations on Facebook
the BMW R nineT reinvented
Storm took 8 months to build and a big part of that process was hand hammering the shell of the bike from aluminum sheets. Smooth, curvilinear panels are secured at the edges with small Allen-head fasteners reminiscent of riveted joints on an airplane. Continuing the aeronautical theme, the bodywork was finished with a matte silver paint.
As for the finer details, the bike features Buys-made aluminum handlebars and a custom dash with an Acewell speedometer in the center surrounded by four push buttons. The front of the bike has a single headlight recessed into the aluminum body while the front wheel is partially hidden by a large fender. The stock R nineT exhaust has been transformed into three small holes under the engine and a series of air intakes have been strategically positioned to keep the bike cool under its sleek aluminum shell.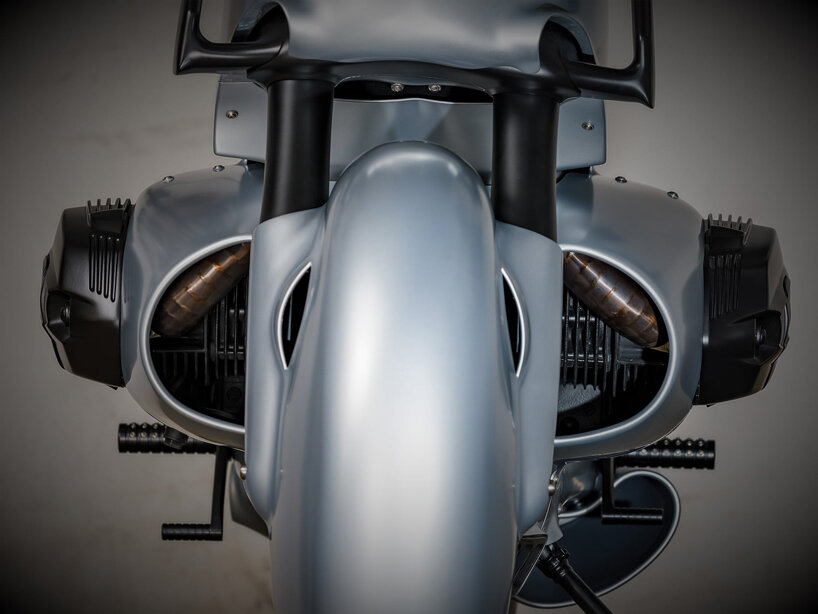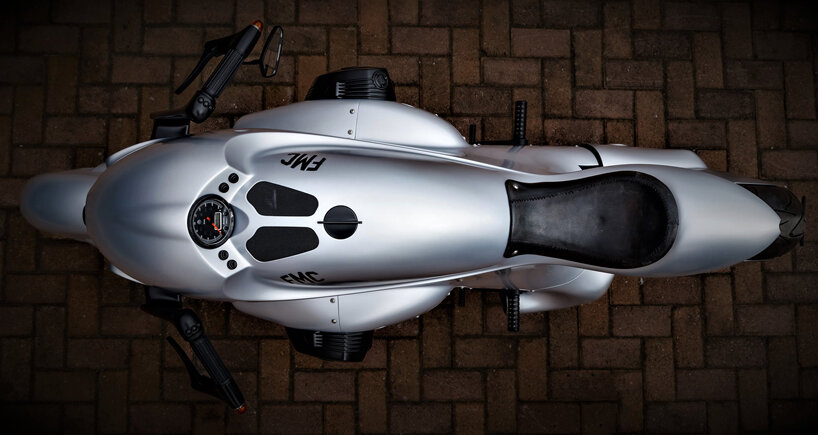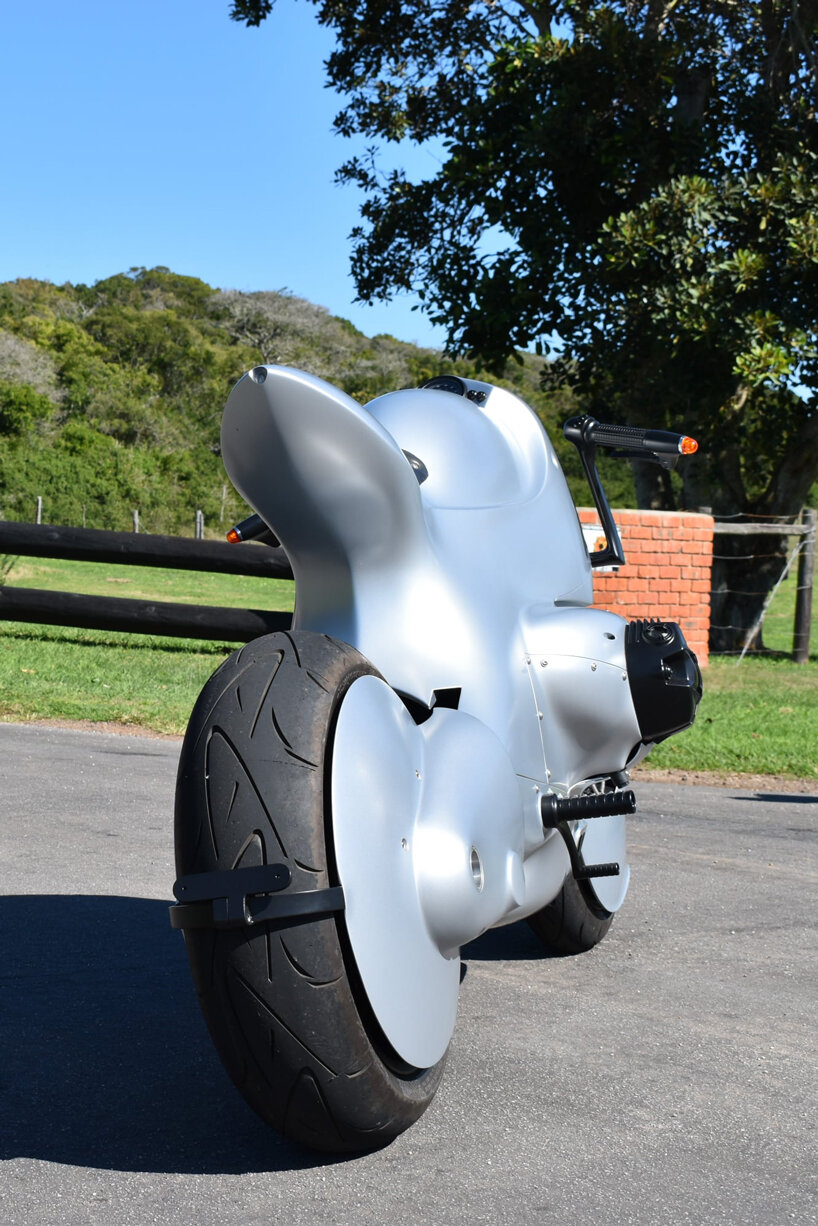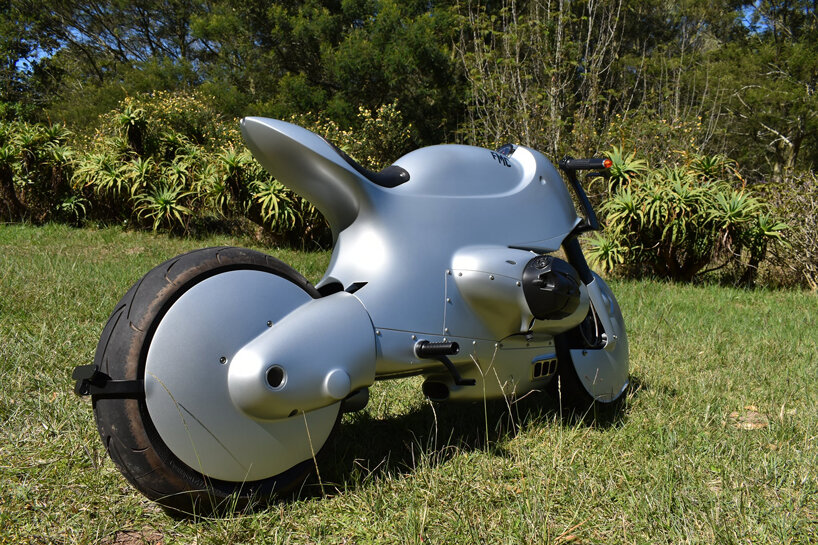 project info:
Name: Storm
pattern: Wayne Buys (FabMan Creations)