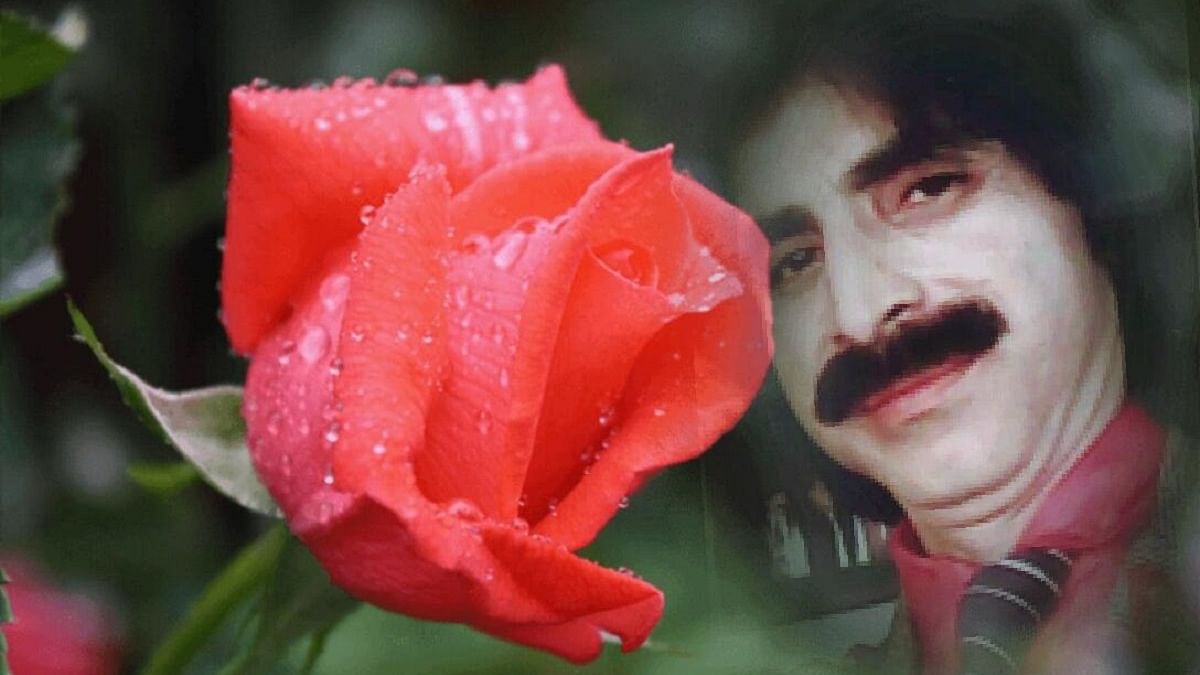 This Niazi may be Pakistan's next PM. It has sugar, gasoline, spice and everything good
JThe endless "shedding" of electricity makes your days difficult and soaring gas prices give you sleepless nights. But you always know the future is bright. Brighter than your brightest days. And it is to a Niazi that Pakistan owes this radiant future. Literally.
People may call it the other choice, but in reality it is the only choice. Pakistan's latest hope is Moazzam Mahmood Khan Niazi, who calls himself a "great scientist, dermatologist and food scientist and chairman of Pakistan Aman League political party and general manager of Niazi chemical industry".
These fanciful titles may matter, but not as much as the truth, engraved nowhere, that Niazi is the future prime minister of Pakistan. The future is here.
— Dr. Moazzam Mahmood Niazi (@DrMoazzamMahmo3) June 29, 2021
---
Read also : The hottest place in the world in Pakistan, how Imran got into trouble because of Nusrat Fateh Ali Khan's remark
---
Let them have sugar and gasoline
Moazzam Mahmood Khan Niazi thinks he has what it takes to be Pakistan's 23rd prime minister. We agree. It is clearly single, making him the most eligible bachelor in the country. He is also very fond of Jemima Khan. He has a Hairline which corresponds to that of Shah Rukh Khan. Andaaz like that of Martin Luther King. He won a Facebook survey against Bilawal Bhutto Zardari, and became the "Prime Minister's Choice" with 98% of online votes. He has tough skin Fans around the world. He is urge by the Indians, which is reason enough for him to win the Nobel Peace Prize. He holds a world record for weight loss. He is the one we need. (And if he only has about 1,200 Twitter followers now.)
Make no mistake, Niazi is not the "all talk, no action" kind of supreme leader. His groundbreaking two-in-one claim that he can turn water and solar energy into oil and sugar has wowed the world. Sugar produced from solar radiation is also said to be safe for diabetic patients. He's not a "great scientist" for nothing, after all. Now if he says he can walk on gasoline and turn it into electricity, then he has my vote too.
Pakistan becoming a gasoline superpower sounds as much like a reality as fellow scientist Agha Waqar's revolutionary "water kit" for running cars on water. An idea also supported by the father of the Pakistani atomic bomb, AQ Khan. But the idea of ​​Pakistanis getting free petrol and sugar is only possible with Niazi at PM House.
Great Scientist President Pakistan Aman League Future Prime Minister of Pakistan Dr Moazzam Mahmood Khan Niazi Address to the Nation pic.twitter.com/9ShzBz1kGS

— Dr. Moazzam Mahmood Niazi (@DrMoazzamMahmo3) June 29, 2021
This settles the debate over who will rise to the throne of Prime Minister in the general election of 2023. It will be another Niazi, but not Imran Khan Niazi. The writing of the Golden Chapter has begun – the Niazi Dynasty is here to deliver.
---
Read also : Imran Khan has taken a stand against the United States. But I forgot to stand up for rape victims
---
Jinnah's Mirror Image
Hailed by fans on social media, Faisalabad's Naya Niazi is eyeing the highest post since the 2018 elections. From her fiery speeches exposing the 'tabdeeli' (change) to his recent entry which 'crashed' Twitter, all the signs are clear – the winds in Pakistan are changing. Dr Niazi made a comeback, with slogans of 'Apna Quaid kaisa ho, bilkul Niazi jaisa ho', 'Jab tak sooraj chand rahega, Niazi tera naam rahega'. He also relies on his similarities with the father of the nation, Quaid-e-Azam Muhammad Ali Jinnah: "Same face, eyes, nose, lips, etc.
However, Niazi made it clear that he was nobody's pawn and that his party, the "Pakistan Aman League", was not trying to cut a deal with the establishment. His party should also not be seen as a pressure group against the main political parties – the Pakistan Muslim League (Nawaz), the Pakistan People's Party or the ruling Pakistan Tehreek-e-Insaf. He promises that the Aman League will become Pakistan's biggest party in the next elections. This is achievable, given that "ek luck milna chaiyeThe theory worked for the current ruling party. So, Niazi should have a chance, but for that, he would have to register his party (or not) with the Election Commission of Pakistan. Otherwise, it could be a brake for the future Prime Minister.
A meme is making the rounds on Twitter:
The last hope…🙌🥰 pic.twitter.com/asDl5dcylv

— Ali Axhar (@ali_axhar) June 29, 2021
Imagine the day when Moazzam Mahmood Niazi will say "absolutely no" to the United States, Israel, India and Arab countries. With all this oil with us, people from foreign countries will come here looking for work. Under the great scientific leadership of Dr. Niazi, the day is not far off when "superpower" will be just another synonym for Pakistan. Oh, it looks like 2023 already.
The author is a freelance journalist from Pakistan. His Twitter handle is @nailainayat. Views are personal.
(Edited by Neera Majumdar)