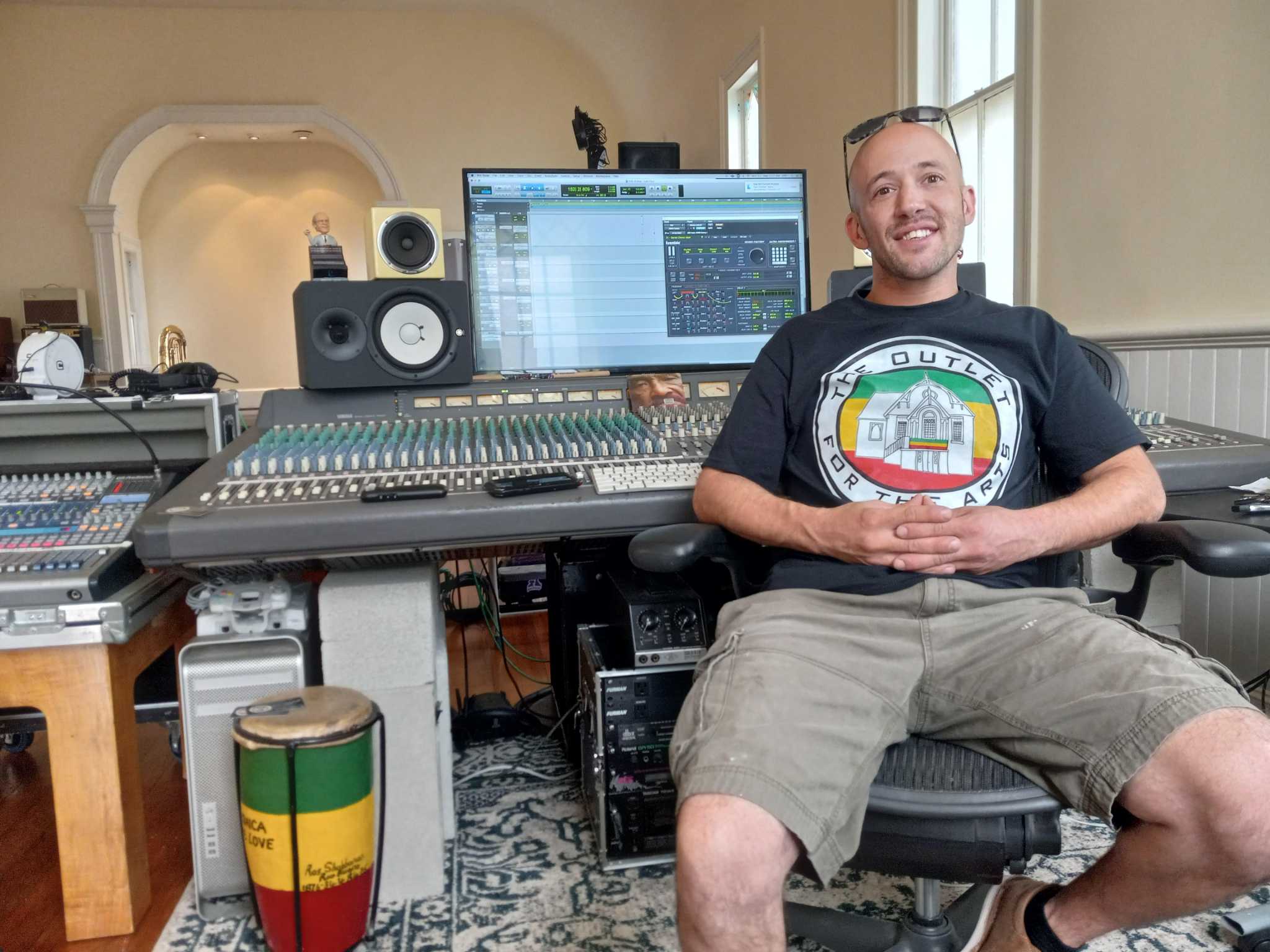 Torrington musician opens Outlet for the Arts in former Studio 59 space
TORRINGTON — Chaz DiVito, a veteran music industry sound technician, has put down roots in Torrington, living in and restoring a former church at 59 Barber St., now known as Exit for the Arts.
The venue was a performance space called Studio 59, owned by Timothy Wallace, which closed in 2018. Wallace offered a variety of salon-style concerts in an intimate setting, featuring classical music, opera, and other genres.