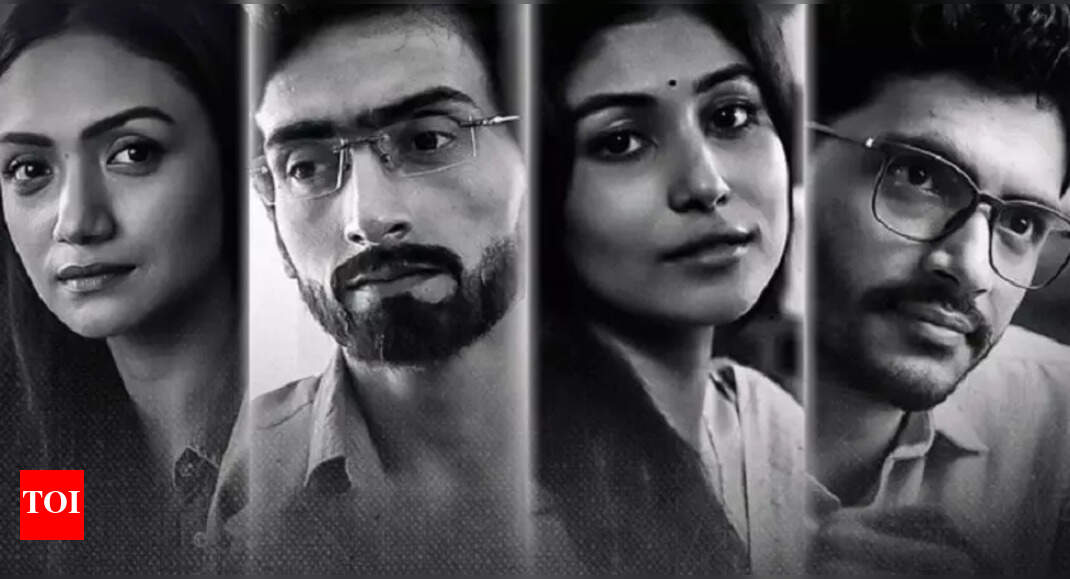 'X=Prem' Teaser: Srijit's Futuristic Love Story Will Show How Bonds Are Strengthened Through Suffering | Bengali Cinema News
Fans have been eagerly awaiting a romantic drama from Srijit Mukherji and it is finally coming to an end with his upcoming film "X=Prem". The movie has already garnered a lot of attention and now the teaser has also been released to raise the bar of excitement.
In the recently released teaser, we see protagonists Arnab (Arjun Chakraborty) and Aditi (Madhurima Basak) and Khilaat (Anindya Sengupta) and Joyee (Shruti Das). The short clip gives a glimpse of an intense love story where emotions are reinforced by suffering.
Next, the black and white clip focuses on the love story of Joyee and Khilaat in dreamy sequences which are beautifully portrayed by the melodious song "Bhalobashar Morshum" sung by Shreya Ghoshal. We also see the couple getting married but an accident happens and Khilaat loses the memory of the last 10 years.

The visuals suggest how Joyee tries everything she can to remind Khilaat of their priceless times together. While Khilaat thinks these attempts to rekindle old memories are nothing but a futile act, Joyee says she has no other choice.
The teaser makes us wonder what role Arnab has to play in Khilaat and Joyee's love story. Srijit had previously insisted that technology had a big part to play in this futuristic romance.
"X=Prem" is set to hit theaters on May 13.