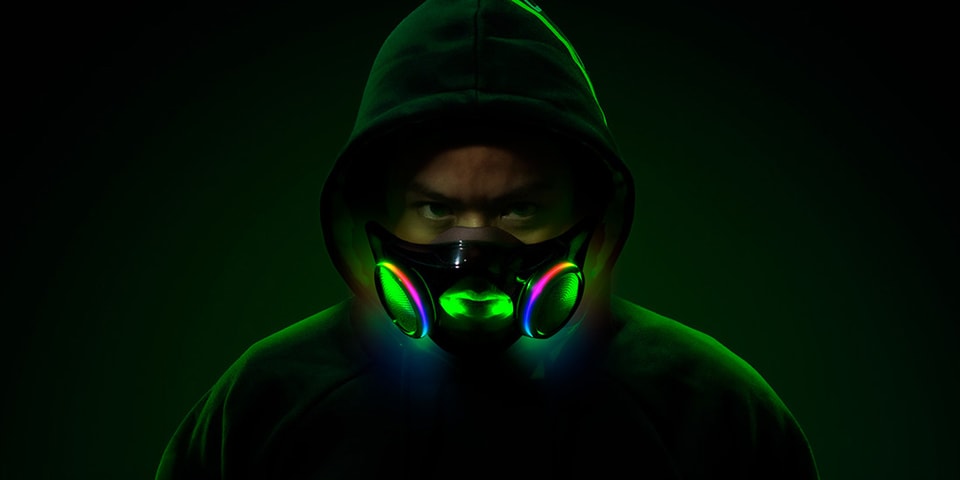 You can sign up for beta testing of Razer's new smart face shield
Singaporean-American gaming software company Razer has unveiled new images of its N95 smart mask – dubbed Razer Zephyr – and opened public registration for its community beta testing phase.
The high-tech prototype mask was previously called Project Hazel and has been dubbed "the latest evolution of our portable air purifier". The mask comes with 99% bacterial filtration efficiency, silicone face seal and anti-fog coating.
Project Hazel is now officially Razer Zephyr, the latest evolution of our portable air purifier. Designed to be safe, social and durable, Razer Zephyr features 99% BFE, a secure silicone face seal, and an anti-fog coating. Join our community beta test: https://t.co/mlex2YSMpi pic.twitter.com/yLUj0lO2oJ

– RZ Ξ R (@Razer) August 6, 2021
Additionally, the mask includes a detachable fan to regulate airflow and filter out 95% of airborne particles, and comes with a special UV-illuminated charging case that is believed to kill bacteria. The design is transparent and includes a built-in mic and amplifier for easy communication, while the inside of the goggle automatically lights up when it gets dark for better visibility. It's meant to be waterproof, scratch resistant and made from recyclable plastic, and has customizable lighting settings to add "a little flair" to your look.
Interested users can register for the community beta test through the company's website.
Check out the ultra-thin, super-fast AMD gaming laptop from Razer, announced at its E3 2021 showcase in June.